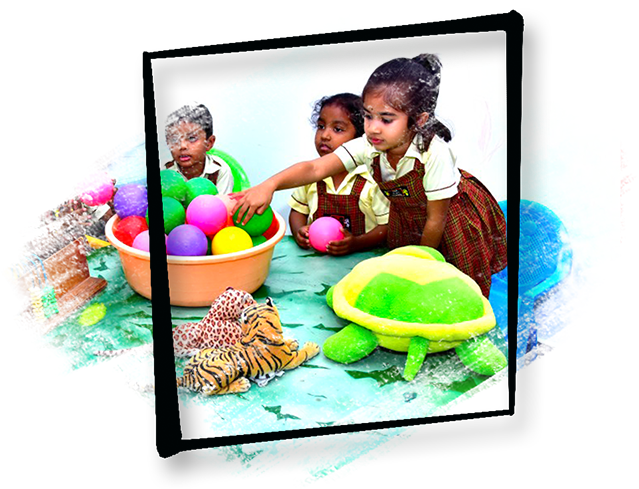 Everything that Children need
The Play School makes learning enjoyable with rhymes recitation through actions, story enacting, drawing and coloring, games etc.
A nature walk or an excursion provides excellent opportunities for discovery, observation to understand and identify nature with close proximity.
Teachers at The Play School plan, evaluate, prepare for classes, listen to presentations and maintain classroom discipline. They observe and evaluate a student's performance and potential and increasingly adopt enhanced assessment methods.